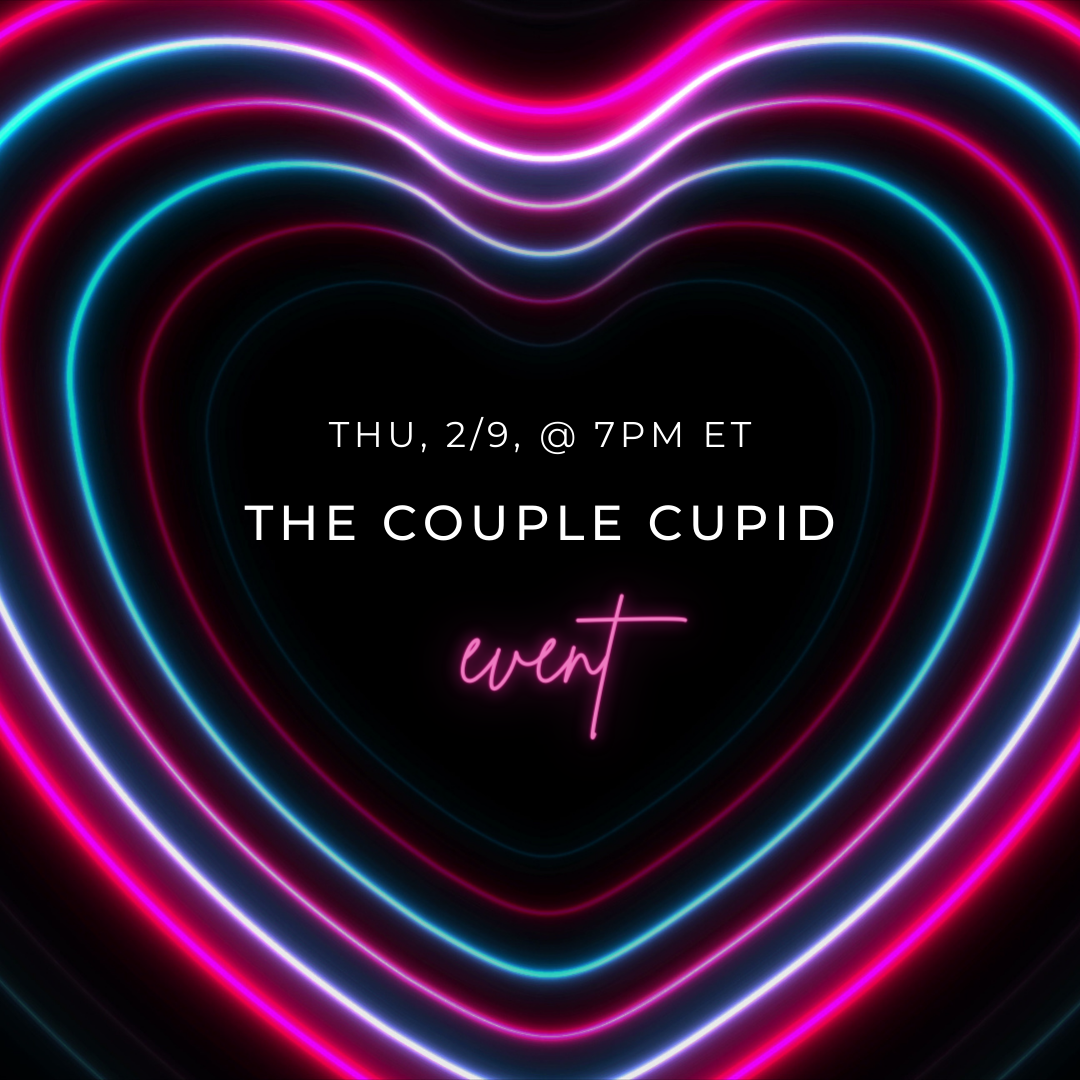 THE COUPLE CUPID EVENT: ONLINE DATING MEETS LIVE ENTERTAINMENT
Couple's Valentine's Day event brings singles an online party full of performances
Real talk, Vibe readers: I've never been as excited for a Couple online speed-dating soiree as I am for next week's Couple Cupid Event. This special pre-Valentine's Day party goes live at 7pm ET on Thursday, 2/9, and it's full of platform firsts.

In addition to lots of online speed dates and the launch of Couple virtual gifting (which you can read about here), I'm super pumped about the platform's first foray into live performances and guest-led interactive experiences. Couple clinched a stellar line-up of entertainers and special VIPs, and we can't wait for them to make their mingle-room debuts.

Check out the "who's who" list of headliners below, and then sign up to meet your valentine at this epic event full of live everything.