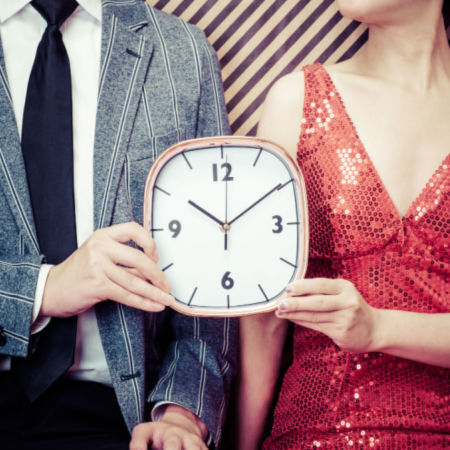 TIPS FOR STELLAR SPEED DATES
Volume One: Be Your (Best) Self
When it comes to online speed-dating (and online dating in general), it's always best to be yourself.

Duh, right? Probably the most obvious thing we could say. Catfish aficionados aside, it's safe to assume that most online daters want the people they meet digitally to look and behave no differently off-screen as they do on.

But in the case of video dating, it's also true that if you feel most like yourself in a grease-stained t-shirt and unwashed everything, it's going to be a lot harder to convince someone to click Couple, let alone transition from online dates to real-life rendezvous.

In other words, the best feature of Couple speed dating can also be the worst if you lean too far in the IDGAF direction. Meeting people live and unfiltered is what makes virtual speed dating such a powerful way to connect. But it can also lead to waaaaay more Cuts than Couples if you don't bring the best version of yourself to each date.

So how can "you do you" while simultaneously stepping up your speed-dating game? Here are a few tips from your resident Couple dating experts.
1. Be SUPER honest when filling out your profile
You're about to spend an hour of your precious time going on virtual dates with strangers. Make your Couple experience count by giving our matching engine as many details as possible. It's legit the only way it will pair you with partners you actually want to meet (and who actually want to meet you).

And keep those details honest. Don't say you love hiking if in truth you bloody hate the outdoors; don't say you're looking for a long-term relationship if you're actually looking for a casual hookup. Will taking liberties with your profile possibly snag you a cute date? Sure. But it's also a jerk move that will inevitably come back to haunt you.

Trust us on this one. #themoreyouknow 🌈

2. Prep your tech
Couple's tech works best when your tech works best. The last thing you want is for your date to be ruined by a lousy internet connection or spotty audio/video experiences. You could be the catch of a century, but if two-thirds of your date is spent refreshing your feed, you aren't walking away with a mutual match.

Luckily, there are a few proactive things you can do before an event to help yourself in this regard. First, if your internet service at home is "eh" at best, see if you can set up elsewhere (a friend's place, a coffee shop, etc.). Second, we highly recommend using headphones and a mic for a better audio experience across the board. And third, make sure you complete the audio/video checks at the start of the event so you can troubleshoot before your dates.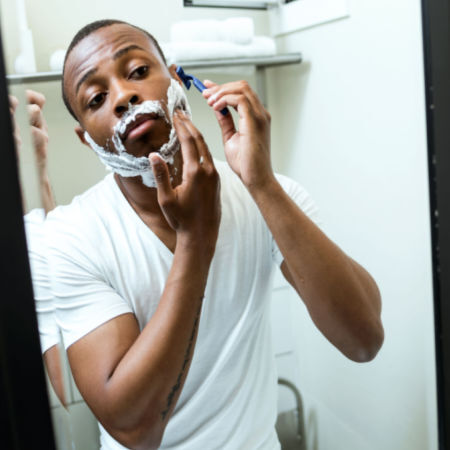 3. Put some effort into your date-night look
If you're a dress-down or makeup-free kind of person, we would never suggest you go glam. "Effort" is the keyword here; we know there's a spectrum of style, and the last thing we're suggesting is to reinvent yourself for a relationship. (Because, ew … gross.) But the fact is that if you want to increase the odds of earning some speed-dating matches, it helps to look "nice."

Making even a small effort communicates that you care about yourself, AND it shows that you're sincere about the dating process and respect the people you're going to meet. If for you "nice" means rocking your cleanest tee and kinda-combed hair … awesome! Do exactly that.
4. Vet your view
One of the unique things about speed dating via video is that your dates get a peek into your personal world, and their view could foster romance … or leave them downright revolted. Before your event, take a moment to consider what your camera reveals. If you're cool with a dark room littered with dirty laundry, then go for it. But just as with your appearance, not caring about the state of your space might unintentionally convey that you don't care in general, and that's a tough way to impress your match. Our tip? Make sure your space is well-lit and clutter-free.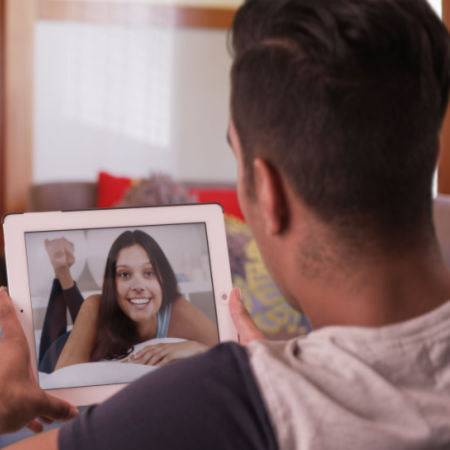 5. Respect your date and pass the mic
Obviously you're not going to fall in love with (or even like) all of your dates, but, to put it bluntly: suck it up and be nice for three minutes. Not only is it the right thing to do, but your date will rate your "niceness" factor after the date, and poor ratings could influence who you're paired with down the line.

Also, remember to share the stage. Three minutes can fly by quickly, and you want to make sure that you haven't commandeered the conversation. If your date is less talkative than you, try to ask questions to get them to open up. Showing you respect your date's opinion and time often says a lot more than any words could.

There ya go, Couplers! We hope these five "be your best self" tips help out at your next event, but shoot us an email if you think there's anything important we should have covered in this category. The next time we talk speed-dating best practices, we'll be focused on first-date icebreakers, so feel free to share some advice on that front, too!