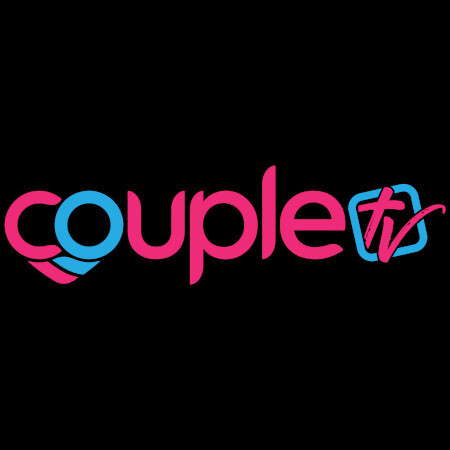 COUPLE'S REALITY SPEED-DATING SHOW KICKS OFF 4TH SEASON!
What happens when real singles speed-date in front of a live online audience? EVERYTHING.
We interrupt our usual programming to inform readers that CoupleTV is back! Who else is ready to watch real singles speed-date live and online? Better yet, who's ready to meddle in their love lives and influence their dating fates?

If you've been a member of our community for a while, you're likely familiar with the innovative show that was inspired by our killer Couple.com platform. CoupleTV pairs real singles on online speed dates (sound familiar?), all of which are viewed and influenced by a live audience. It's an elimination-style show, so ultimately one couple will be crowned the season winner and walk away with a lil' love and some epic prizes.

In short? It's totally rad. Especially if you're a Couple speed-dater yourself.

On Tuesday, January 10th, live auditions for the show's fourth season will begin, and so we thought a CTV preview was warranted. Read on; tune in and vote at 7pm ET on the 10th; and star in your own online speed-dating adventure by attending an event right here on Couple.

(Oh yeah, and happy holidays. Because apparently those are happening now, too.)
Season four auditions: online speed-dating, viewing, voting
In a CoupleTV first, two months of live-streamed auditions (a.k.a. live speed-dating shows) will determine who will be cast in the season premiere. Do you know what this means, reality-programming junkies? Hundreds of singles + two months of live auditions = SO MANY bonus episodes of CoupleTV!

As a fan of both Couple speed dating and reality tv, I'm pretty stoked right now.

Even more exciting is the fact that CoupleTV audition shows will be as interactive as their regular-season counterparts. Viewers will be integral to the action; in fact, we get to play casting directors in every single audition episode.

Each week, seven women and seven men will speed-date each other while we watch them, judge them, and cast our votes for or against them. At the end of each audition, our votes will be tallied and four of the daters will be chosen as semi-finalists. By the time auditions wrap, there will be a pool of fifty semi-finalists. Viewers will vote for fourteen of them to join the main cast.

You can see how this becomes addicting, right? Love and power is an alluring combo.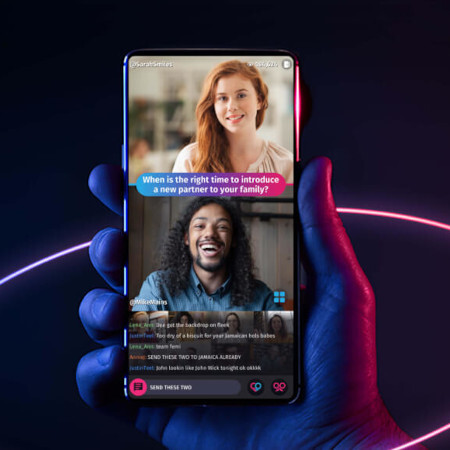 Season four promise: real speed dates, real romance … all live and online
Once viewers have chosen the fourteen cast members, the real speed-dating drama will begin.

The lucky singles will spend eight weeks getting to know each other over live-streamed speed dates. Just as viewers selected the cast members, we'll also influence their dates through chat and voting, we'll decide who returns or is eliminated each week, and, ultimately, we'll decide which couple wins the season.

What I dig most is that CoupleTV features real people on real dates. Nothing is scripted, nothing is censored, nothing is edited. Because everything happens live, you get to watch people fall in love (or hate, as the case may be) in real time. It's a pretty wild and immersive experience, and getting to influence the outcome makes it feel like you have skin in the game.

I've also been told by producers that they have some fun surprises in store this season, which has only heightened my anticipation of the premiere. If all goes according to plan, the first (real) episode of season four will launch early in 2023.

Season four prizes: love and loot
It's pretty clear what's in it for viewers – who wouldn't want to spy on a bunch of online speed dates and play the role of meddling matchmaker with complete strangers? – but you might be asking yourself what's at stake for the fourteen singles. Well, love, of course. That's Couple's schtick, and it's the main goal of the show. (By the way, after having an inside look at the first three seasons of CoupleTV, I can say with authority that real feelings and real relationships have developed thanks to the series.)

But sweetening the deal is the prize that's offered to the winning couple. Whichever duo is deemed worthy by viewers will be sent on a dream vacation with $10,000 in their pockets. Check out the trip our season two winners enjoyed here. Pretty epic, right?

All in all, the show is something special. It's raw and hilarious, and it shows off how effective speed dating can be at setting people up. I definitely recommend tuning in and taking a turn at playing matchmaker … love made live auditions kick off again in two weeks!



The Vibe crew would like to wish all of our readers – and the entire Couple community – a very happy holiday and a wonderful new year! Here's to love of all kinds, today and always.