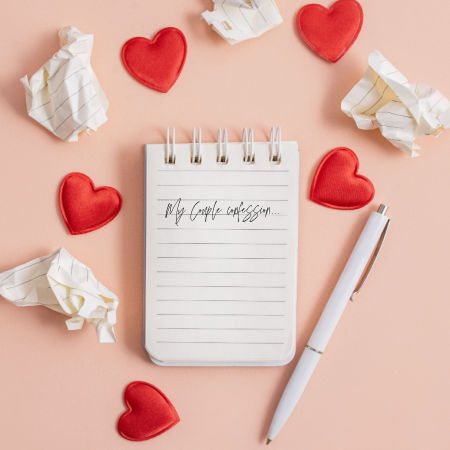 COUPLE CONFESSIONS: I'M STAYING SINGLE FOREVER
Why this Coupler plans to stay single (but won't ever ditch dating)
Couple, I have a confession: I'm a 29-year-old woman who plans to stay single forever. Yep, for-eh-vah. Perhaps that's a weird thing to admit on a dating site, but the truth is that I love being single. I love living alone, I love making decisions by and for myself, and I love having the freedom to meet and make connections with whomever (and whenever) I want. To put it bluntly, no matter how great a match I meet, I'll never consider marriage or traditional monogamy.

However, the fact that I don't want to "settle down" doesn't mean I feel down about dating. In fact, the opposite is true: I date a lot, and likely always will. I attend Couple online speed-dating events, I use aaaall the dating apps, and I meet people IRL. I crave connection with the best of them; I simply don't feel that my happiness is contingent on being with one person until death do us part.

I acknowledge that my lifestyle and commitment to singlehood wouldn't suit everyone. But today I'm going to explain why it works for me. I share my experience not because I feel I have to justify my choices, but because there might be others in the Couple community who feel similarly. To those folks I say: here's to living and loving on our terms, fellow lifelong singles. Perhaps we'll date (casually 😉) at the next Couple event!

Singlehood should be a celebration ... not a sickness
I'll start with another confession: the initial reason I signed up for a Couple speed-dating event is because I saw an ad (don't judge) in which Couple encouraged its users to celebrate being single. That concept totally resonated with me. Our culture tends to treat singlehood like a sickness (particularly for women), and many dating apps position themselves as a "cure."

I don't buy into that notion. I'm not sick just because I'm single, and I don't date with a specific relationship goal in mind. I just want to celebrate the hell out of life by experiencing connection with others. I guess that's why I vibe so well with the Couple concept and what compelled me to write in. When I attend a speed-dating event, I'll walk away from it with some matches I hope to date offline, but more importantly, I'll have shared a seriously fun experience with them and a bunch of other cool people.

I wish dating could be more like that overall: less focus on outcomes, more on moment-by-moment connections that celebrate where we're at right now. Even if you hope to find a committed relationship, that doesn't mean the journey to get there shouldn't be joyful, right?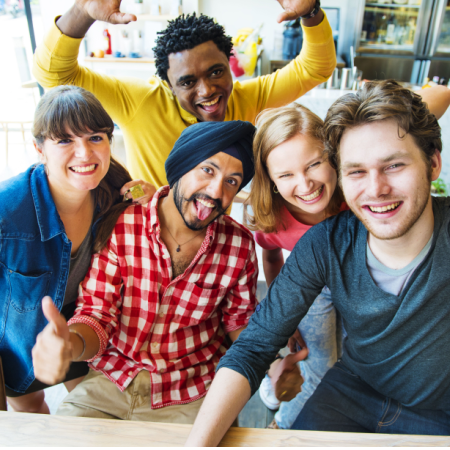 Singlehood doesn't have to lead to loneliness
If you're a Couple user, you're familiar with the platform's speed-dating parties ... which means you already have a decent idea of how I approach and feel about my own love life. (Hint: it's the opposite of lonely.) I'm not unfulfilled as a single person. I thrive when meeting and connecting with new people, both romantically and platonically, and I find great joy in sharing experiences with dates and friends alike. My life is a Couple event expanded, and it truly fills my cup.

Also, just because I'm disinterested in marriage or a live-in partner doesn't mean I don't do longer-term or emotionally profound relationships. I've dated people for months at a time whom I've loved or cared about deeply. It's just that these more serious partners and I had an understanding that we were not exclusive and that we would never be sharing an address or bank account. For us, that arrangement did not diminish the intimacy we experienced one *single* bit.

Ultimately, satisfying singlehood comes down to perspective and proactiveness. If you're conditioned to believe that having a "better half" is what it takes to feel whole, singlehood will inevitably feel very lonely. Same deal if you don't proactively seek whatever kind of soul-nourishing connection you crave. Being self-aware in both regards is the key to building a happy and healthy single life.

Singlehood shouldn't stop you from living your dreams
Here's another "single person" oath I live by: singlehood will not stop me from pursuing meaningful life experiences. It's easy to fall into the trap of thinking, "I'm not going to do x, y, and z until I meet 'the one.'" But repeat after me, fellow singles: none of us should press pause on our lives just because we're a party of one.

I fully acknowledge that some life experiences are arguably easier or more affordable to aspire to when you have a partner, and there may be milestones that aren't desirable to you personally unless you reach them with someone special. That's totally fair – to each their own. But my point is that we shouldn't let our relationship statuses alone stop us from living the lives we desire. Everyone deserves fulfillment … why can't it be of our own making? If you're willing and able to chase down a dream, go for it!

Similarly, I refuse to let the fear of not reaching a milestone rob me of my present. That's not always easy – sometimes I have to do a lot of work to process what's making me feel scared or sad – but ultimately I try to remember that my present doesn't guarantee a particular future, so there's no reason to live my life as if it does.

Bottom line, I love the single life I've created for myself. I'm sure my dating habits will ebb and flow over the years, but I hope I have decades left before I retire from romance altogether. It's a privilege to forge new connections with people who challenge or broaden my perspective, and I'm so grateful to dating apps and platforms like Couple for making it easier for me to do just that.


Big thanks to Gemma for opening up to the Couple community! Do you have a confession to share with Couple? We're all ears! Send your secret to our editors and perhaps we'll feature it in a future post!